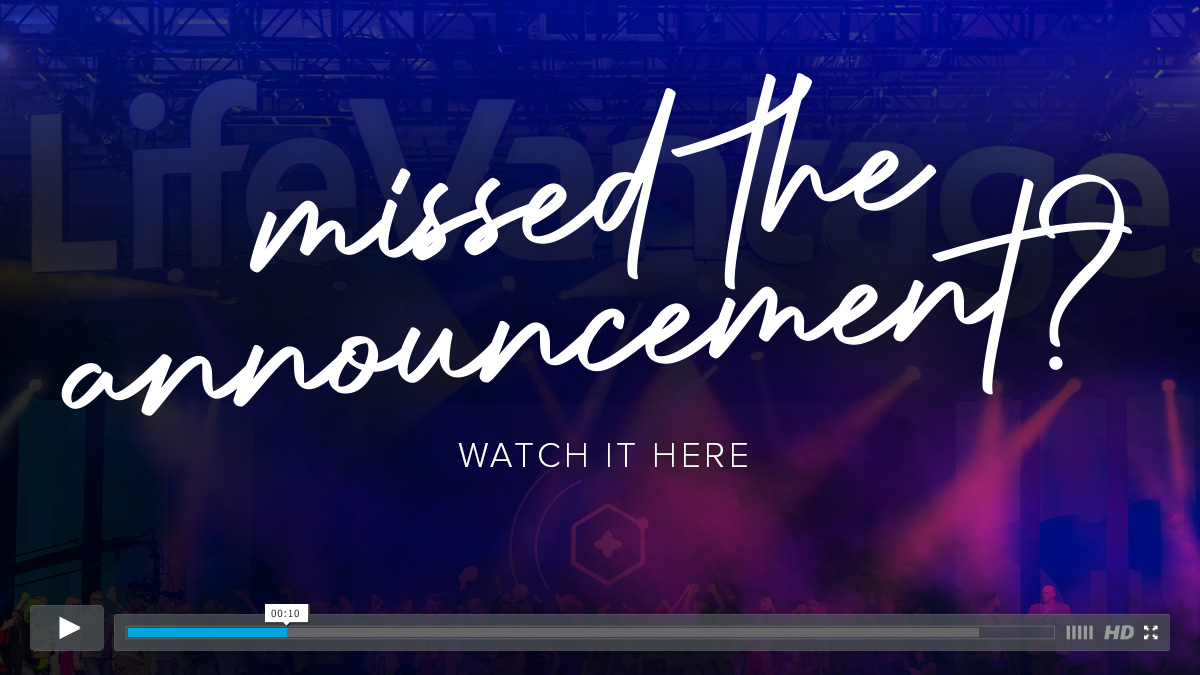 ---
Agenda
Friday, June 17
Registration & Store Open: 1:00 PM – 11:00 PM 
Home Office Tours: 8:00 AM – 11:00 AM – SOLD OUT!
General Session 1: Activate Your Business
 Doors open at 2:00 PM, show at 3:00 – 5:00 PM
There's never been a better time to be a Distributor at LifeVantage! Learn from corporate leaders and Distributors as they share the vision for the future. And experience the launch of a brand-new, game-changing product. You'll get insights into the science and the tools you'll need. If you can't join us in-person, join us online. This is the only session that will be streamed live via a link on LifeVantage.com.
General Session 2: Activate Your Confidence 
Doors open at 7:00 PM show at 7:45 – 9:00 PM
Learn more about new initiatives and incentives to help you succeed this summer. Then roll up your sleeves and take a deep dive into training. This hands-on event will lead right into a fun evening where you can celebrate all the exciting news of the day with your team.
Glow Party: 9:00 – 11:00 PM
Get ready, get set, and GLOW with us for an unforgettable evening. Dress casual and wear white to glow under the ultraviolet lights. This party will be filled with photo opportunities, activities, light hors d'oeuvres, and the steady beats of DJ RanKan.
---
Saturday, June 18
Store Open: 8:00 AM – 4:00 PM
General Session 3: Your Activation Plan
Doors open at 8:00 AM, show at 9:00 AM – 12:00 PM
It's time to grow! During this session attendees will receive exclusive business training designed to help you recruit, enroll, upsell, and win. Put all the exciting announcements from the weekend into an actionable plan to propel your business forward.
Free Time for Lunch and Team Activities: 12:30 – 4:00 PM
Pre-game Dinner and Activities at RSL Stadium: 5:30 – 7:30 PM
This is where you get to show some REAL team PRIDE! Wear your RSL gear and bring your appetite for an evening filled with activities and of course, prepare to meet the team mascot Leo the Lion!
Transportation to and from the game is on your own.
RSL Game: 7:30 – 10:30 PM
Return to hotels on your own.

---